Article written by Jan Maas of Global Health & Education Foundation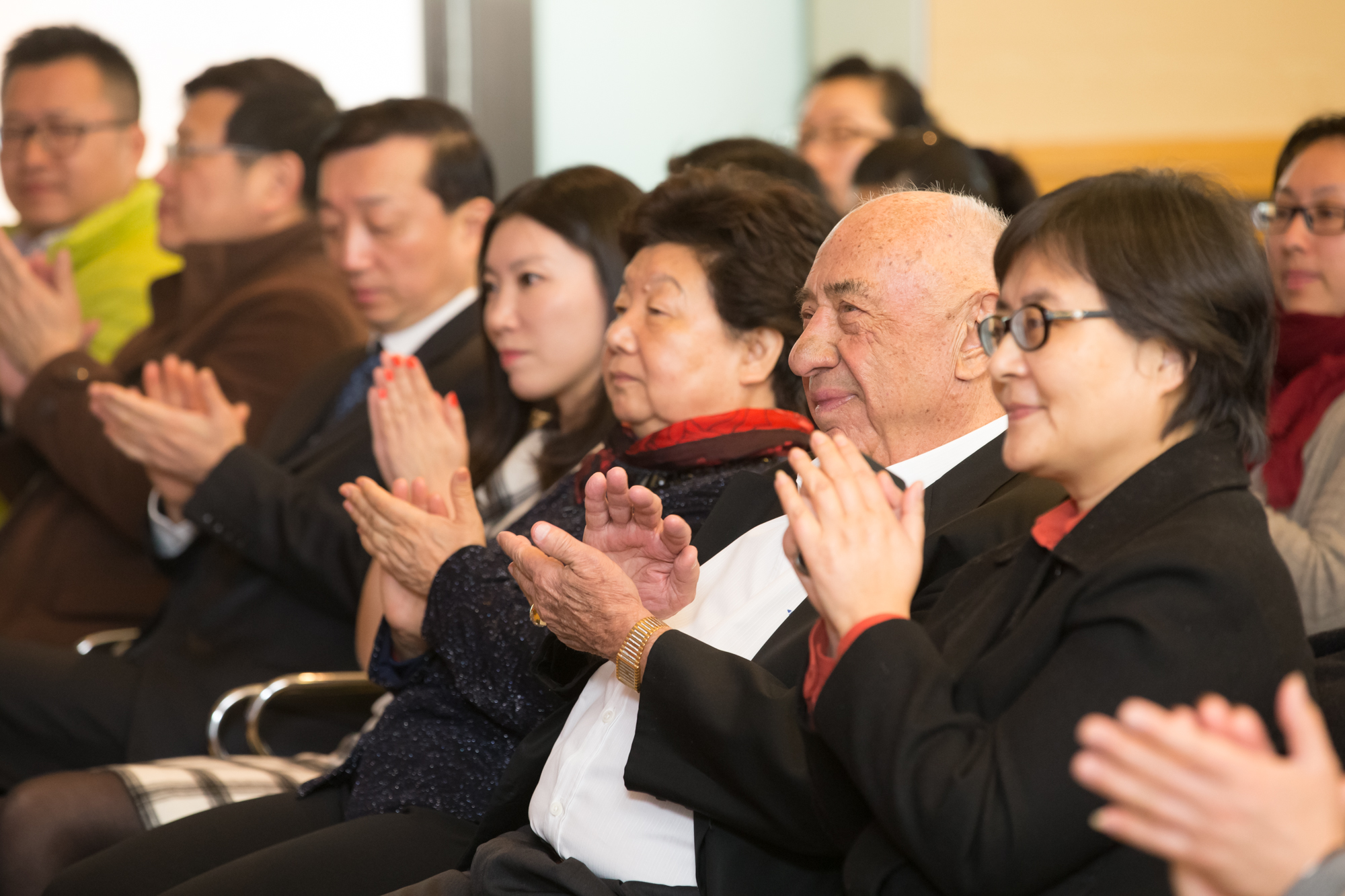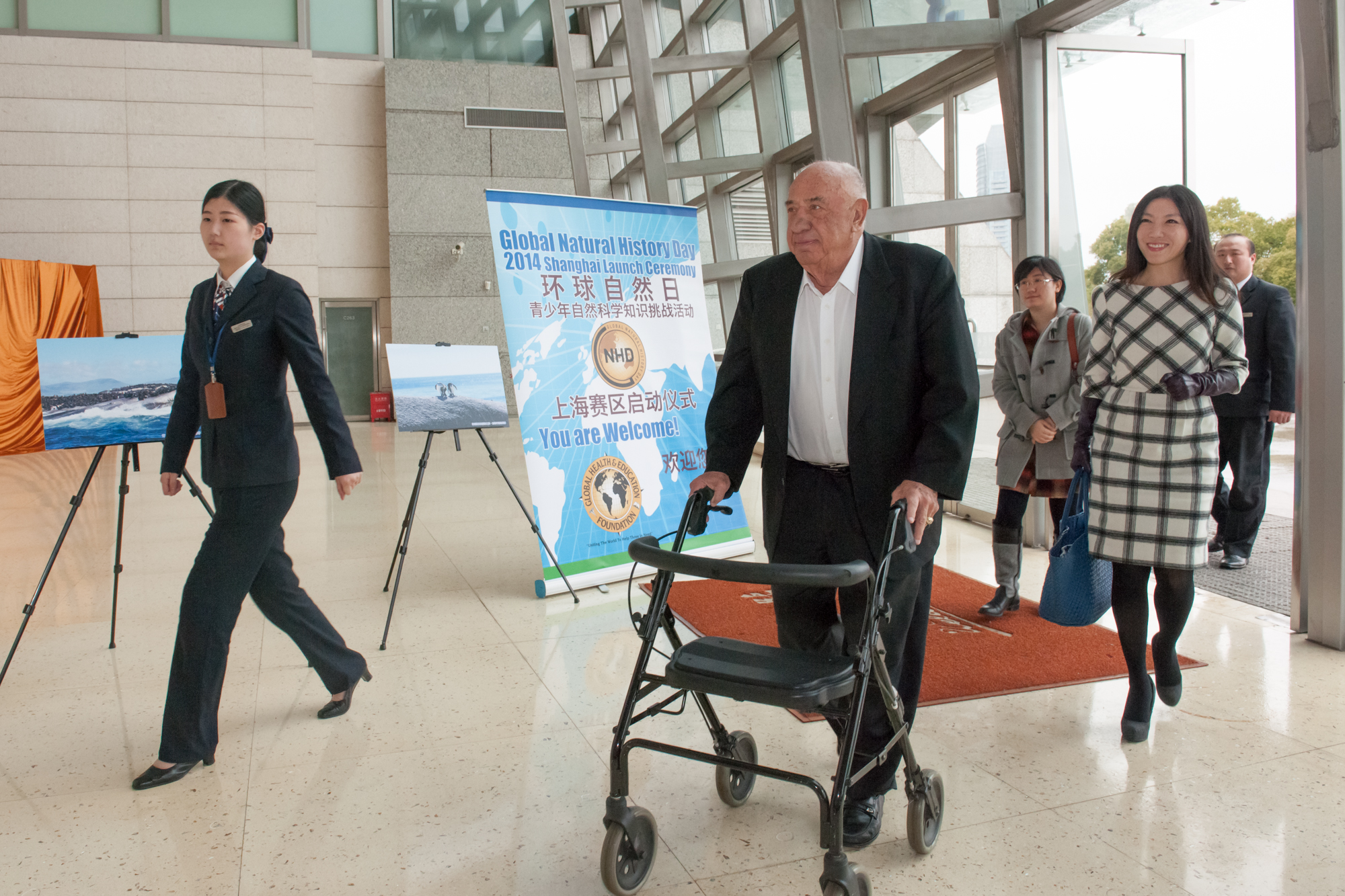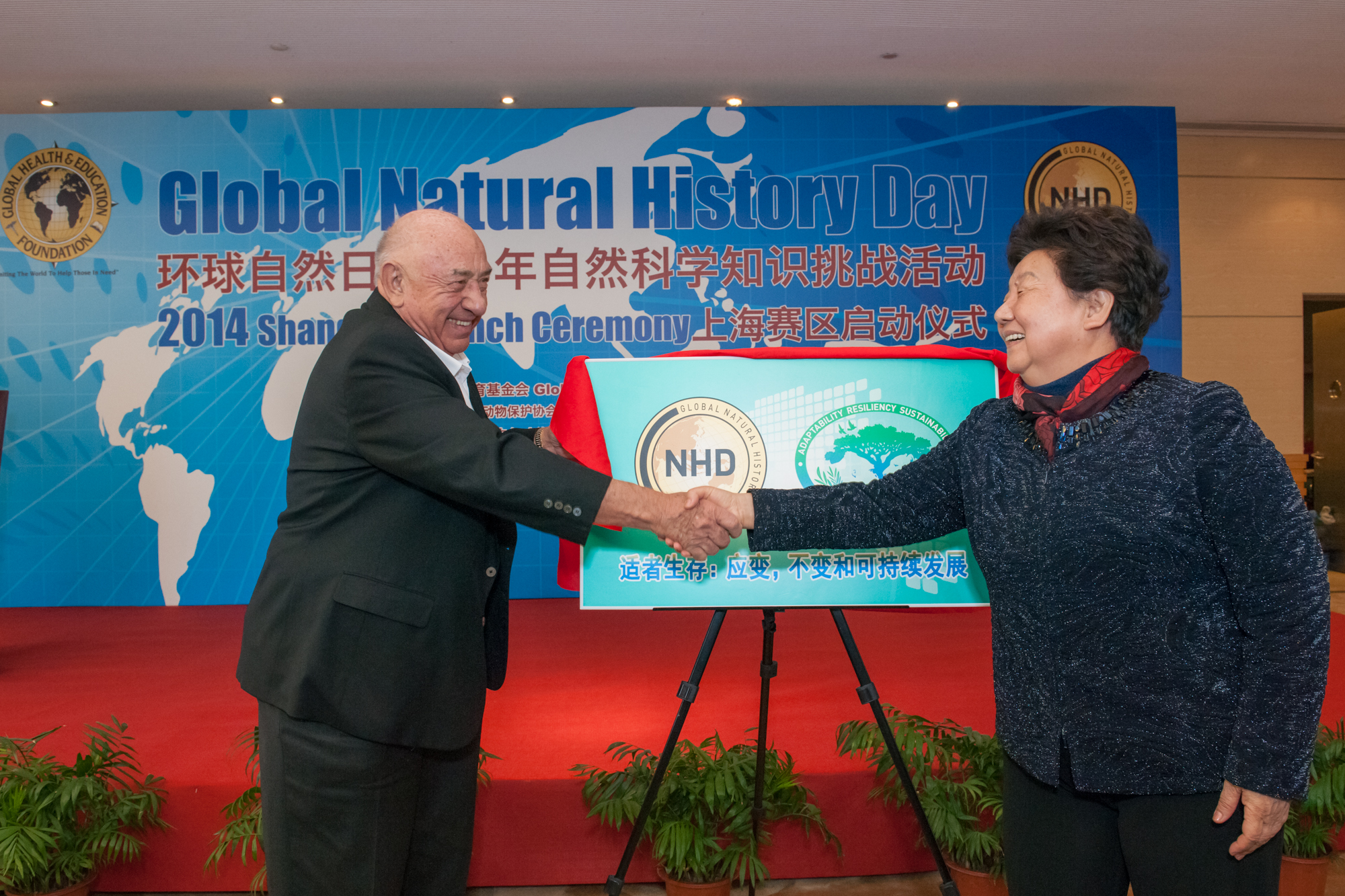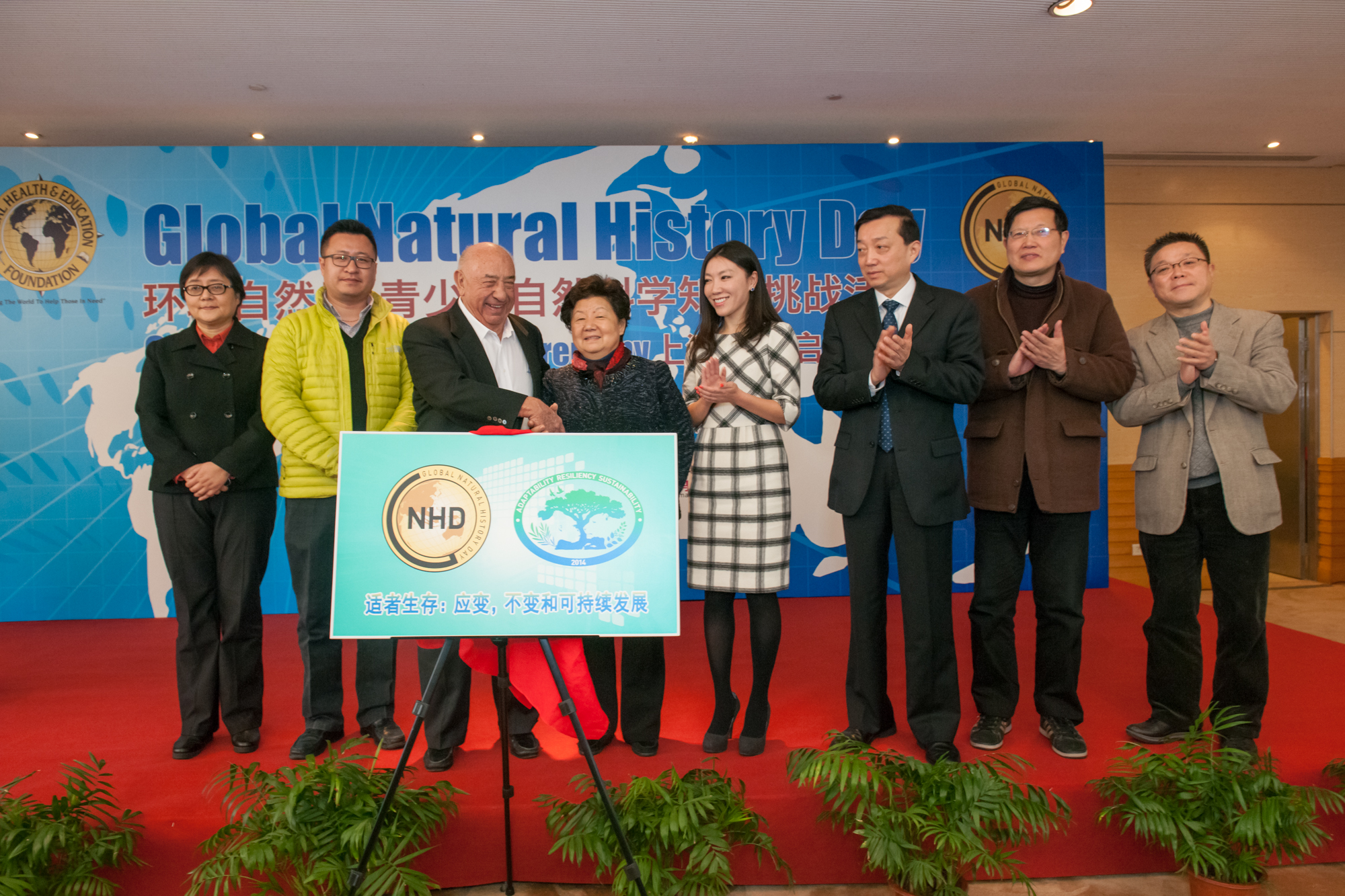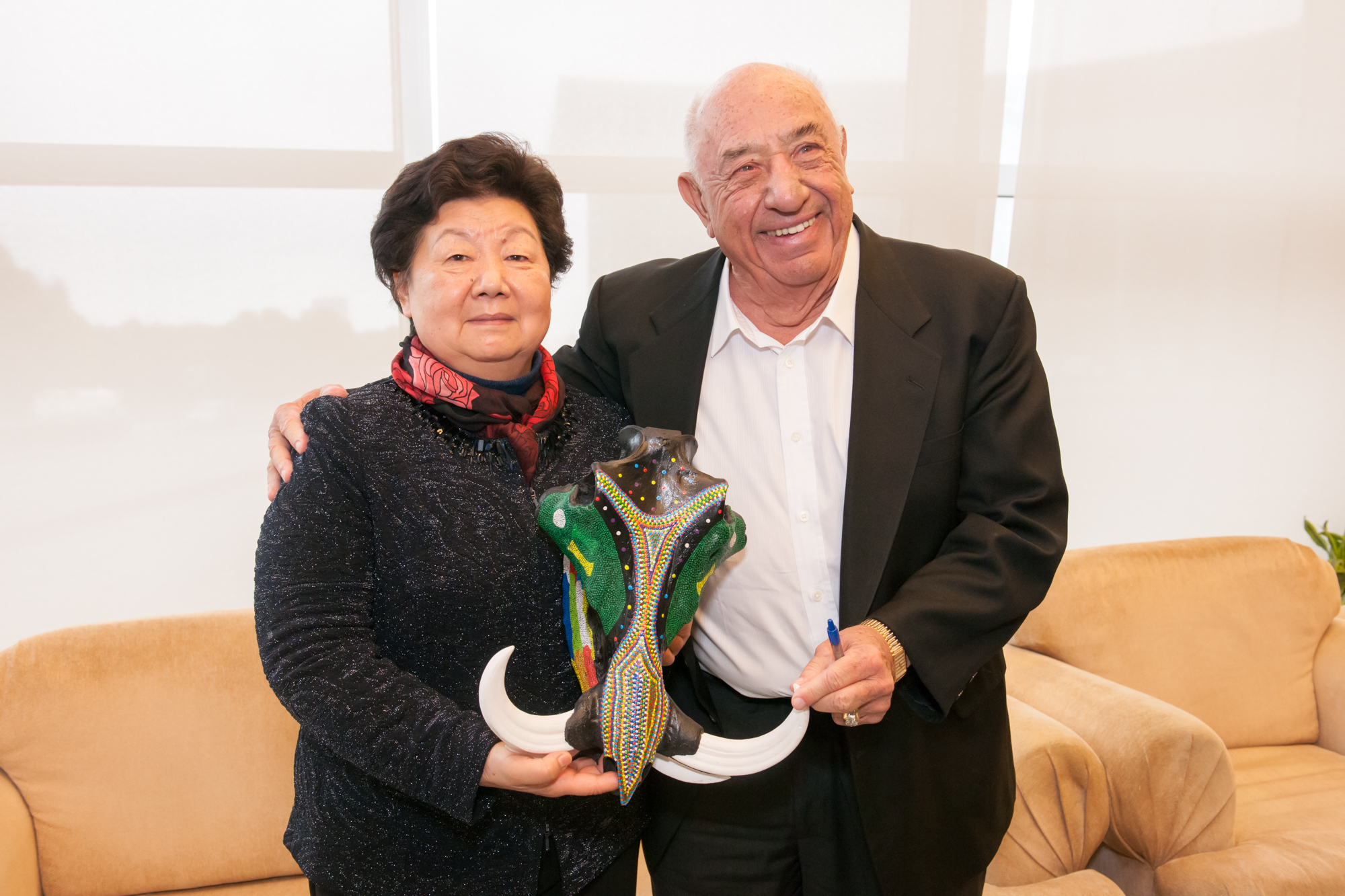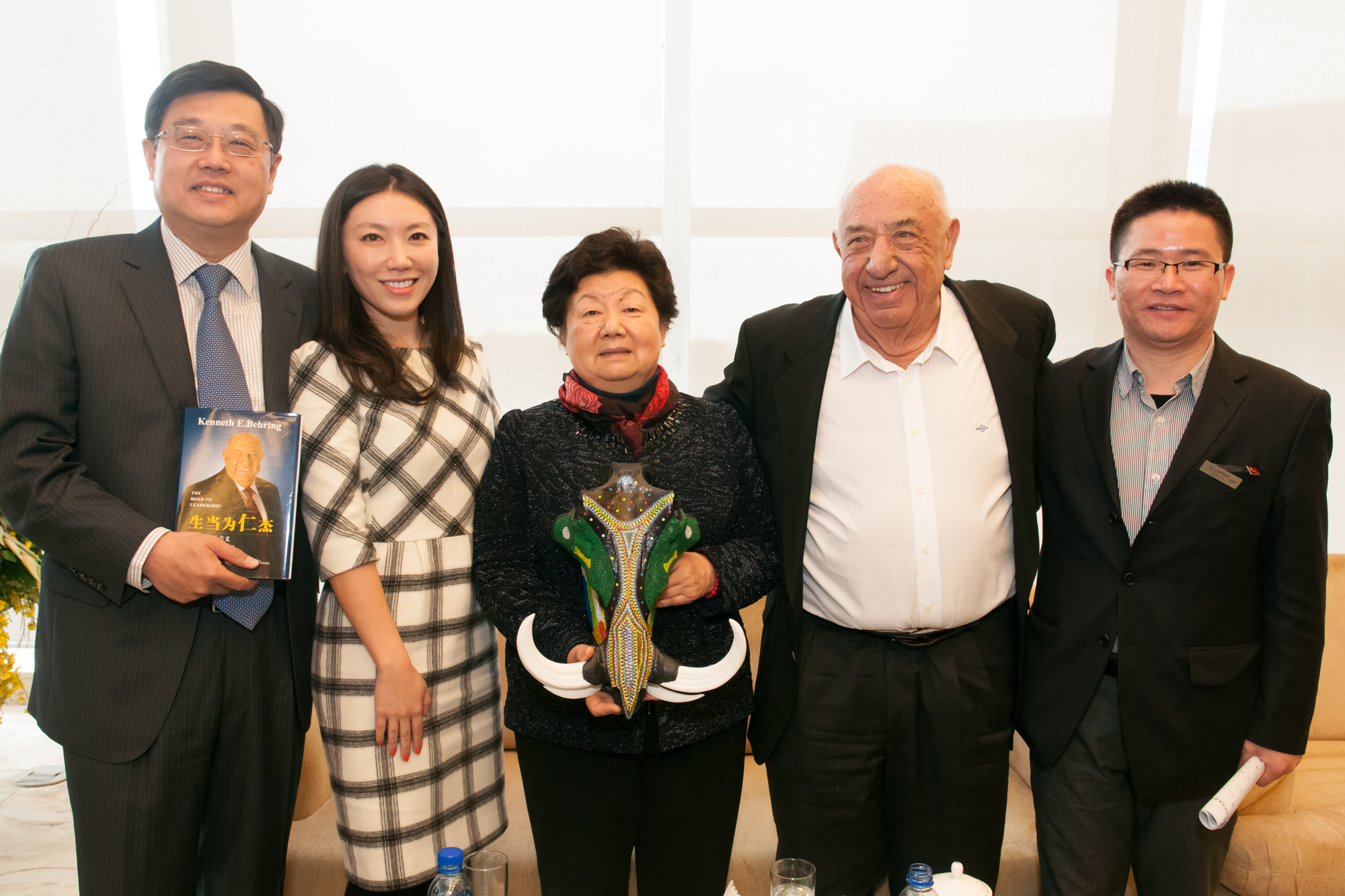 On March 4, 2014 students, journalists, museum specialists, educational partners and everyone else who loves to experience the beauty of the natural world, gathered at the Shanghai Science & Technology Museum (SSTM) to attend the official opening of Global Natural History Day 2014 (GNHD). With help of inspiring words in Chinese and English, as well as beautiful wildlife pictures taken on the Kenneth E. Behring Discovery Trip to South-Africa, the public left behind the hectic streets of Shanghai and dreamed away to the green world of South-Africa.
Four winners of last year's Global Finals, who just have returned from South-Africa, took the stage and shared their discovery experiences with everyone. Their message was clear: GNHD had given them the unique opportunity to study in- and outside the classroom. By participating in GNHD they could design a real research project. As this year's program has a new theme – 'Adaptability, Resiliency, Sustainability' – and involves new student teams from different parts of the world, they already have started brainstorming on new research questions and presentation materials. Although this year's program will be larger and more international than before, they are determined to win first prize again.
After the words of the students, Founder and President of the Global Health & Education Foundation Mr. Kenneth E. Behring was warmly welcomed by Mrs. Zuo Huanchen, the Shanghai Science & Technology Museum Director. Mr. Behring presented her a special gift and a signed copy of the Chinese translation of his autobiography The Road to Leadership. Under laud applause and with a great smile on their faces, Mr. Behring and Mrs. Zuo cheerfully shook hands and officially declared open Global Natural History Day 2014.